お知らせ
2022-08-14 22:32:00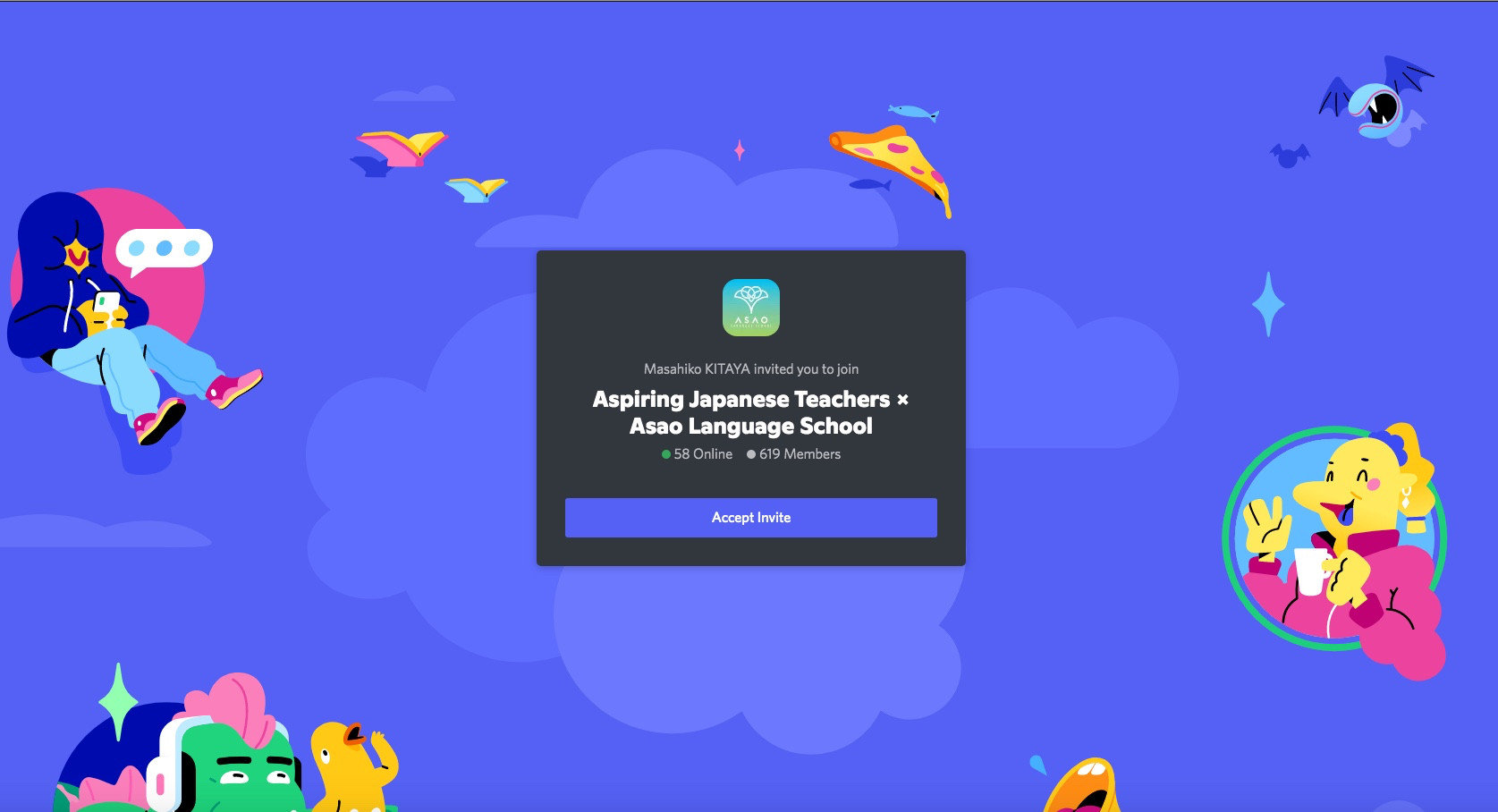 Hi everyone!
I have 2 announcements today!
1. Group Lesson for the First Craic V2 Tier learners
Date:
Saturday, August 20 18:00-19:00 (JST) or Sunday, August 21 10:00-11:00 (JST)
Teacher:
Masahiko KITAYA sensei
If you are interested in our online group lesson, please go to fc-group-lesson channel on our Discord page and post any topics or questions you want Masa sensei to answer in the next group lesson. :)
In order to join the lesson, please select or change your current membership to "First Craic V2" (€10/month) on our Patreon page.
https://www.patreon.com/japaneselessons
2. Japanese Plus Coffee event
Do you still remember the face-to-face group lesson I announced a couple of months ago?
"Japanese Plus Coffee" ~ Practical Conversation Lessons ~ ☆Lesson 1
[Ordering at Cafés/カフェで注文編]
- Participation Fee: 1000 Yen
- Number of participants: 6 - 10 people
- Duration: 2 hours
- Location: Roppongi or somewhere around Tokyo
- Who can join? : Anyone who wish to learn useful phrases to order drinks at café and make new friends
[Contents]
■First half (60 min):
Group Lesson in a classroom (with a Top Teacher)
Pair Work - We will give you 2 example dialogues, and you will practice those in pairs. A Top Teacher will give you supplementary explanations as well. (Masa sensei can give you English translations when needed.)
■Second half (60 min) :
Practice at an actual cafe - After the group lesson, we'll all move to a café nearby the classroom and order coffee using the phrases you just learned. After everyone gets coffee, let's talk in Japanese and have fun.
If you are interested in the event, please choose your preferred time, date and location from the choices below and let me know.
Day/Time:
1. Friday 20:00- (JST)
2. Saturday 15:00- (JST)
Location:
1. Roppongi
2. Others
If we have more than 6 participants, we will do it!!
If you would like to participate in the event, just send me an email. :)
yuka.asaolanguage@gmail.com
Also, feel free to contact me if you have any questions regarding the above group lessons. :)
- Yuka on behalf of Team Asao
オンライン中国語コース
https://shamrocklanguage.com/free/chinese
オンライン英語コース
https://shamrocklanguage.com/free/english-masa
Japanese Lessons
Monthly Subscription for Japanese Lessons
https://shamrocklanguage.com/free/japanese-lesson-2
Mock JLPT online
https://shamrocklanguage.com/free/mock-jlpt
日本語教授法研究会
https://shamrocklanguage.com/free/teacher-training
独立・開業支援
https://community.camp-fire.jp/projects/view/589008
日本語Conversation Partner募集
https://shamrocklanguage.com/free/conversation-partner
翻訳サービス
https://shamrocklanguage.com/free/translation
YouTube:
Asao Teachers' Diary
https://www.instagram.com/asao_teachers_diary
Facebook:
https://www.facebook.com/asaolanguage
Instagram:
https://www.instagram.com/asao_language_school